Loading ...
Previous Week Survey Results

Loading ...
Statistic Sources & References
Sources: Statistic Brain Research Institute Users
Content Author: Statistic Brain

Date research was conducted: September 14, 2017

Polls and Surveys
The below survey was conducted via online, phone, and person-to-person.
There were a total of 3,129 respondents.
It appears free shipping is pretty important to customers, with about 52% going to another retailer who offers it.
Free Shipping
How important is free shipping when shopping online?

---
Clothes and electronics are the big 2 online purchase items. Over half of people surveyed are going to buy some type of fashion item online within the next 6 months.
Planned Purchases
Which of these do you plan to purchase ONLINE within the next 6 months?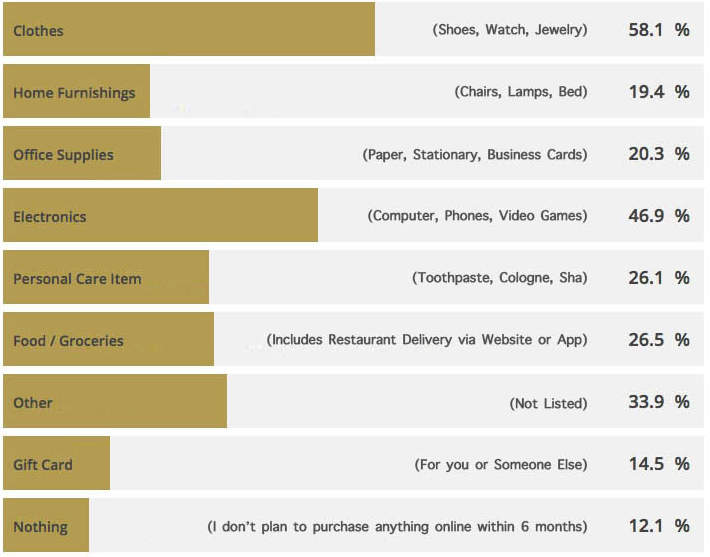 ---
Over 70% don't care about a brand as much as the product it represents. Consumers are becoming more informed about the products they purchase so companies should spend more on product development and less on branding.
Brands
Select ANY of the following that describes your feelings about a brand? (Multiple Answers Allowed)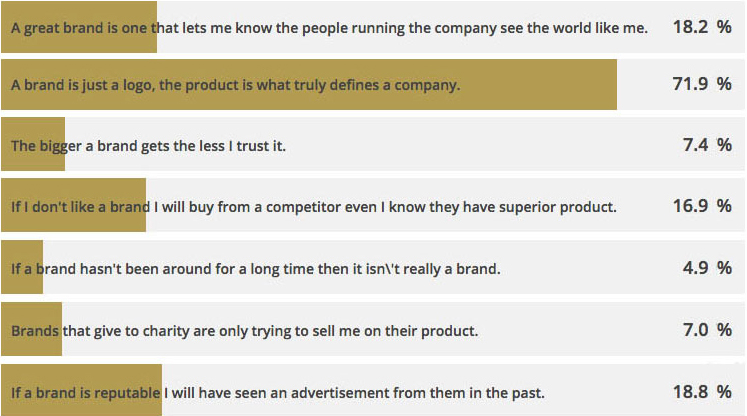 ADVERTISEMENT
Just a standard payment method is the preferred way to pay according to the survey results. PayPal has carved into the market with 25% of consumers preferring it to other methods.
Preferred Way to Pay
Which online payment method do you prefer?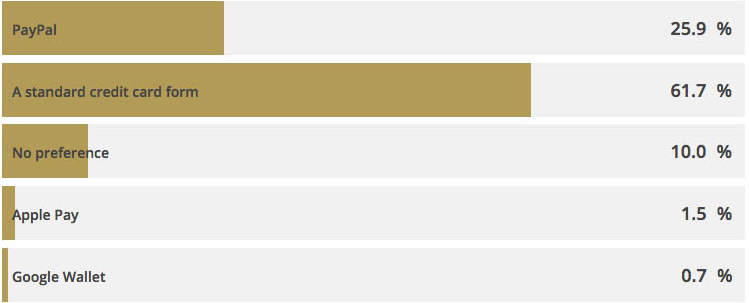 ---
It is very important to have a few good reviews. Over 88% rely on reviews before making their decision so make sure a few people have said some good things about you.
Product Reviews
How many product reviews do you read before making a purchasing decision?

---
30% of consumers don't even know what an SSL Certificate is. Of the other 70%, half don't trust sites without an SSL certificate. Clearly, an SSL certificate is vital to running a successful online store.
SSL Certificates
Would you make a purchase from an online store that doesn't have a valid SSL certificate?

---
Don't just offer PayPal! Although 35% of people prefer to use PayPal, 48% say a site doesn't look "established" if they only offer PayPal as a checkout option.
Reputation of PayPal
If an online store only accepts PayPal does it make them appear less reputable?

---
According to our survey, most people don't make hasty purchasing decisions and 30% of people believe their friends are more easily sold by advertising. Just 22% of people say they spend money more freely than they would like.
Consumer Characteristics
Which of the following statements describes you as a consumer? (Check all that apply)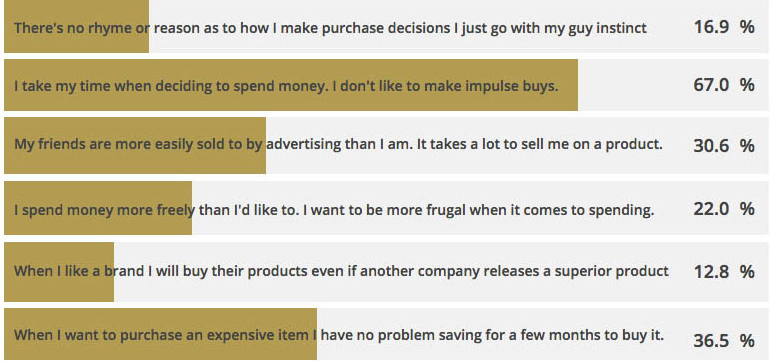 ---
Yes, companies know social recommendations are the number one way to sell their product. Yet, only 76% say they never share purchases on social media.
Social Media Recommendations
How often do you share online purchases on social networks like Facebook?

---
Celebrity endorsements via social network plugs don't appear to persuade consumers into making purchases. A mere 3.9% say they have made a purchase.
Celebrity Endorsements
Have you ever purchased an item worn or promoted by a celebrity you follow on social media?

---
44% of people surveyed said they have never been sold by a banner advertisement and only 18% remember having made a purchase after an enticing click through.
Banner Advertising
Have you ever discovered a product by clicking on a online banner ad then purchased that item at some point?

Statistic Sources & References
Sources: Statistic Brain Research Institute, Published January 31st 2017
Content Author: Statistic Brain

Date research was conducted: February 1, 2017

Financial