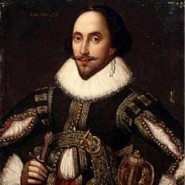 Statistic Verification
Source: People's Almanac, The Complete Shakespeare
Research Date: October 3rd, 2014
William Shakespeare was an English poet, playwright and actor, widely regarded as the greatest writer in the English language and the world's pre-eminent dramatist. He is often called England's national poet and the "Bard of Avon". His extant works, including some collaborations, consist of about 38 plays, 154 sonnets, two long narrative poems, and a few other verses, the authorship of some of which is uncertain.
Share This
Longest Shakespeare Roles Statistics
Role
Number of Lines
Play
Hamlet
1,422
Hamlet
Falstaff
1,178
Henry IV, Parts 1 and 2
Richard III
1,124
Richard III
Iago
1,097
Othello
Henry V
1,025
Henry V
Othello
860
Othello
Vincentio
820
Measure for Measure
Coriolanus
809
Coriolanus
Timon
795
Timon of Athens
Antony
766
Antony and Cleopatra
Richard II
753
Richard II
Brutus
701
Julius Caesar
Lear
697
King Lear
Titus
687
Titus Andronicus
Macbeth
681
Macbeth
Rosalind
668
As You Like It
Leontes
648
The Winter's Tale
Cleopatra
622
Antony and Cleopatra
Prospero
603
The Tempest
Pericles
592
Pericles
Who has the most lines in a shakespeare play?, How many lines does have? What are the longest shakespeare roles?, What plays are the longest shakespeare roles?