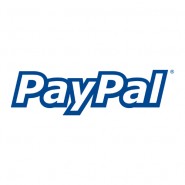 Statistic Verification
Source: Statistic Brain Research Institute, PayPal, Payment News
Research Date: June 19th, 2015
Questions: Statistics on Paypal ? Paypal company statistics ? how much money is made in Paypal transactions daily?, how many Paypal transactions are made from mobil phone?, what percentage of Paypal payments are used for travel?, how many internet sites use Paypal?, how many active accounts does Paypal have?, how many currencies does PayPal do business in?, how much revenue does Paypal make yearly?, how much money does Paypal manage in transactions?
Share This
PayPal Statistics
Total amount of PayPal payments made everyday
$315.3 million
Total percentage of e-commerce that is processed by PayPal
18%
Annual amount of payments made by PayPal mobile phone users
$1,185,000,000
Percent of PayPal payments that are used for travel
87%
Number of internet sites that use PayPal
341,497
Annual amount you must receive before PayPal reports to IRS
$2,000 +
Total percentage of PayPal customers who say they recommend the service
86%
Number of active PayPal accounts
106 million
Number of currencies used by PayPal
25 currencies
Number of markets that PayPal is involved in
190
Total revenue made by PayPal in 2010
$3.4 billion
Total amount of payments processed by PayPal in 2010
$56 billion
PayPal Holdings, Inc. is an American company operating a worldwide online payments system. Online money transfers serve as electronic alternatives to traditional paper methods like checks and money orders.