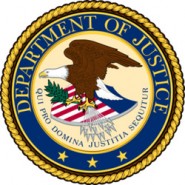 Statistic Verification
Source: Department of Justice, Federal Bureau of Investigations, Uniform Crime Reports for the U.S.
Research Date: March 30th, 2015
One can only speculate what goes through the mind of a murderer when choosing their weapon of devastation. The most obvious conclusion might be accessibility of the specific weapon, but that theory only holds up for premeditated murders. In any case, the numbers below show a broad range of chosen weapons. In the future we may want to design all objects using nerf foam. Questions: What is the most commonly used murder weapon? What percent of murders involved guns? How many murders were committed with knives? What murder weapon is used the most? Murder weapon use statistics.
Share This
Murder by Weapons Used
Year
Murder Victims
Guns
Percent
Knife
Blunt Object
Strangulation, Hands, Fists, Etc
Arson
Other
2014
13,853
9,603
69 %
1,722
573
849
96
1,010
2013
14,196
9,895
69 %
1,684
541
733
84
1,259
2012
14,856
9,789
63 %
1,838
692
1,198
93
2,246
2011
14,661
8,847
58 %
1,730
737
1,093
83
2,171
2010
14,722
8,975
59 %
1,904
740
1,245
74
1,784
2009
13,636
9,146
67 %
1,825
641
801
92
1,131
2008
14,299
9,484
66.3
1,897
614
949
86
993
2007
14,831
10,086
68.0
1,796
647
854
130
1,016
2006
14,990
10,177
67.9
1,822
607
833
115
1,128
2002
14,263
9,528
66.7
1,776
681
954
103
874
1997
15,289
10,369
67.8
1,963
702
1,187
134
934
1996
15,848
10,744
67.8
2,142
733
1,182
151
726
1995
20,232
13,790
68.2
2,557
918
1,438
166
968
1994
22,084
15,463
70.0
2,802
912
1,452
196
1,079
1993
23,180
16,136
69.6
2,967
1,022
1,482
217
1,168
1992
22,716
15,489
68.2
3,296
1,040
1,445
203
1,043
1991
21,676
14,373
66.3
3,430
1,099
1,529
195
847
1990
20,045
12,847
64.1
3,503
1,075
1,424
287
909
1985
17,545
10,296
58.7
3,694
972
1,491
243
849
1980
21,860
13,650
62.0
4,212
1,094
1,666
291
947
1975
18,642
12,061
64.7
3,245
1,001
1,646
193
496
1970
13,649
9,039
66.2
2,424
604
1,031
353
198
1965
8,773
5,015
57.2%
2,021
505
894
226
112