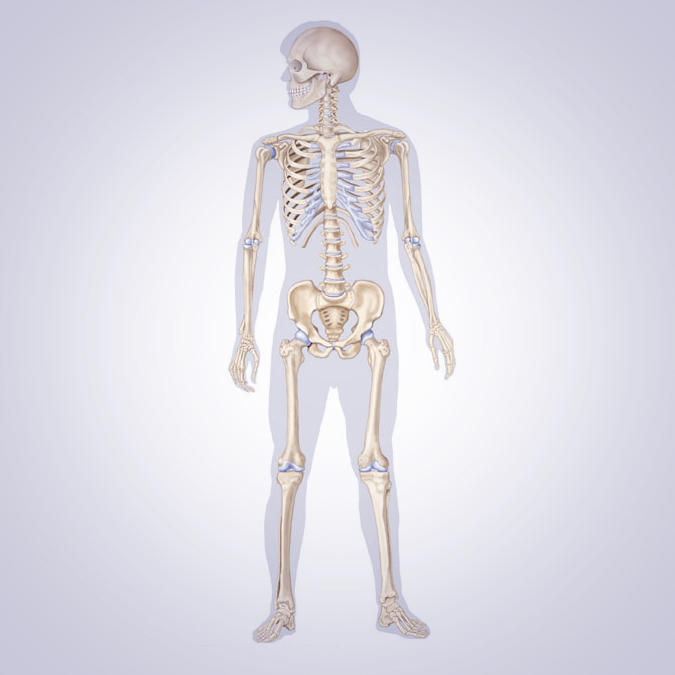 Human Skeleton Statistics
The skeleton, Greek for "dried up" is the body part that forms the supporting structure of an organism. There are two different skeletal types: the exoskeleton, which is the stable outer shell of an organism, and the endoskeleton, which forms the support structure inside the body.
Statistic Verification
Source: Statistic Brain Research Institute
Research Date: September 21st, 2015
Questions: Statistics on human bones ? the typical adult human skeleton has 206 bones ? List of bones in the human skeleton body ? what is the total number of bones in the body ? how many bones are in the human skeleton body ?