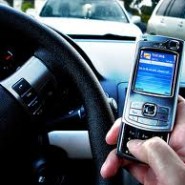 Statistic Verification
Source: AAA Foundation, CBS News, Statistic Brain Research Institute
Research Date: March 17th, 2015
Text messaging, or texting, is the exchange of brief written text messages between two or more mobile phones or fixed or portable devices over a phone network. While the original term was derived from referring to messages sent using the Short Message Service (SMS) originated from Radio Telegraphy, it has since been extended to include messages containing image, video, and sound content (known as MMS messages). Questions: Statistics on texting while driving. What percent of people text while driving? What percent of car accidents are caused by text messaging while driving?
Share This
Cell Phone Texting Accident Statistics
Total percentage of people who have sent or received a text message while driving
37%
Total percent of people who text while driving regularly
18%
Total percentage of time spent driving in the wrong lane while texting
10%
Total percentage of people under the age of 18 who admitted to texting while driving
46%
Average amount of time a driver spends not looking at the road while texting
4.6 seconds
Total percentage of respondents who support a ban on text messaging
80%
Total times the amount a truck driver has of getting into an accident while texting opposed to concentrating on driving
23.2
statistics on texting while driving ? does texting while driving increase chances of an accident?, how much time are your eyes off the road while texting?, who supports a ban on texting while driving? total number of people who die in a car accident texting ?