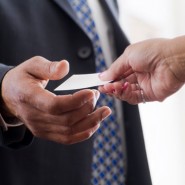 Statistic Verification
Source: CNN, BusinesscardABC, Freelance Folder
Research Date: June 22nd, 2015
Questions: statistics on business cards ? business card research study ? percent of business cards that get thrown away ?
Share This
Business Card Statistics
Data
Number of business cards printed daily
27,397,260
Number of business cards printed in the U.S. annually
10,000,000,000
Company sales increase for every 2,000 cards passed out
2.5 %
Percent of business cards handed out that will be thrown out in less than a week
88 %
Reason given for throwing out business card
Don't need service provided by card giver
63 %
Don't want to do business with specific card giver
24 %
Added information into digital contact list
9 %
Other
4 %
Prospective clients hold on to a color card 10 times longer than a standard white card
Business cards are cards bearing business information about a company or individual.